Faces of Tokyo Series: Kabukicho in the afternoon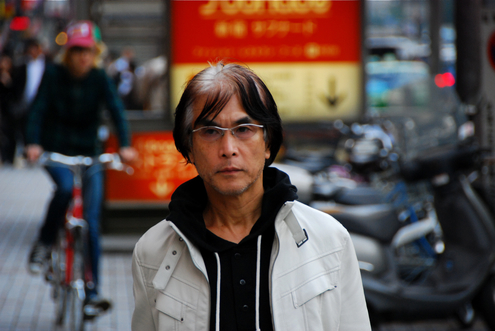 Those who know what Kabukicho is might expect to see only scantily clad, sad beauties in this photo gallery, along with effeminately suited hosts who herd in lost, lonely ladies.  Yet look through every photo.  You will see some of the false beauty of the working ladies of Kabukicho, but you will also see the faces of those that live and die on the streets.  The kind of people Mos Def raps about.  The kind of person I could still become.
I, myself, was surprised by the people I saw in my photographs once I got back home.  I thought that even on a weekday afternoon my shots would be populated by hosts and hostesses.  I was pleasantly surprised to get so many real faces.  

As always, as time went by I got bolder, less afraid to point my lens at people.  That allowed me to get several shots of people looking right into the frame.  I felt my biggest rush yet on a photoshoot when I got particularly bold to get a shot of someone passing very close to me.  I got totally busted by the person, but I got the shot and felt this surge of energy, just like you'd feel if you were on a roller coaster.  
I am developing shooting techniques to be less conspicuous, like immediately removing the camera from my eye and turning in another direction after I snap a shot.  I am able to see subjects I want to shoot sooner and anticipating where they will walk and pointing my lens at where they will be, rather than where they are.  
The "Faces of Tokyo Series" will continue soon.
FACES OF TOKYO:  KABUKICHO PHOTO GALLERY