Cycling to Shinobazu Pond in Ueno for Bird Photography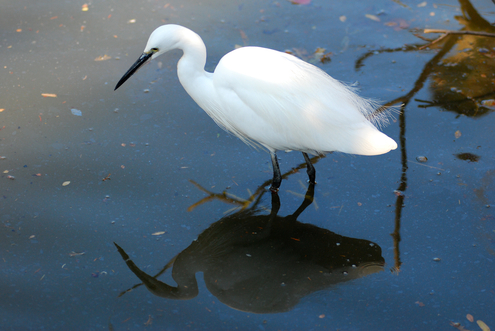 RIDE STATS:
Distance: 12.38 miles

Time in Motion: 56 minutes 58 seconds

Average speed:  13.1 mph

Max Speed:  30.4 mph
This afternoon I rode my
Trek 7.3 FX
out to
Ueno
for the first time.  I met
the Can
out there to do some bird
photography
.  It was a brilliantly sunny fall afternoon in Tokyo, so the cycling was crisp but very pleasant.  I wore my winter Pearl Izum full-length cycling pants again and was only slightly warm on the ride out.  Even though I had never ridden to Ueno, I only made one slight wrong turn that was quickly remedied by backtracking.  It took only about 30 minutes to ride from Shinjuku to Ueno station.  There were plenty of ducks and seagulls in and around
Shinobazu Pond
, but few others of much excitement unfortunately.  

Still, it was at least good practice to try and get some bird shots, and even some practice getting bird-in-flight shots, the trickiest of all.  Other than the ducks and seagulls, we came across an egret and a few white wagtails trying to hide in a bush.

I guess I was expecting a whole range of exotic birds of some kind.  My imagination often doesn't match reality concerning what kind of wildlife I might see in
Tokyo
or even the mountains of greater-Tokyo.  
The ride home, as always, was more irritating than the ride out as I always seem to encounter more fools on the road on the way home than the way out.  The fools weren't that bad this time, still, I had to tell off a bus driver of all people for cutting me off on a left turn where I was clearly going strait and already ahead of the bus.
Nevertheless, it was a enjoyable day of shooting and cycling.