Tokyo Christmas lights up-close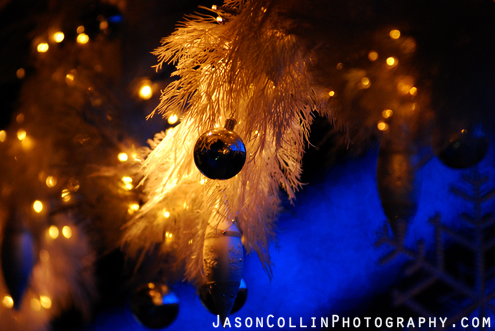 Holiday lights, or "illumination" as they are referred to by Japanese, are big in Japan.  I still think of them just as Christmas lights myself.  I live right in one of the largest concentrations of lights in the city.  Shinjuku has the illuminated windows of the Odakyu Department Store, the random lights amongst the skyscrapers, and of course all the light displays on Shinjuku Southern Terrace and Takashimaya Department Store.  Thought I won't admit it, I like them all.
I decided to only include close-up shots of the lights because I've developed the bad habit of not wanting to use my tripod.  That's largely because my old tripod is not stable enough for my new DSLR kit.  Still, there is something much more personal about handholding shots, even of inanimate objects.

Of course couples are drawn to the lights, as can be seen in the above photo.  The lights throughout Tokyo are nice, and impressive.  However, I still find myself nostalgic for the neighborhood Christmas lights displays I saw growing up in the U.S.  I liked walking down a neighborhood street and seeing each house's particular creative holiday light expression.  
Still, I'll miss walking home and seeing the illuminated windows of the Odakyu Department Store over my shoulder once I leave Japan next year.  To get that view, go to Shinjuku station's west exit, then walk up the pedestrian bridge and in front of Bic Camera you can find the best view.
TOKYO CHRISTMAS LIGHTS UP-CLOSE PHOTO GALLERY: