The curvaceous De Beers building in Ginza, Tokyo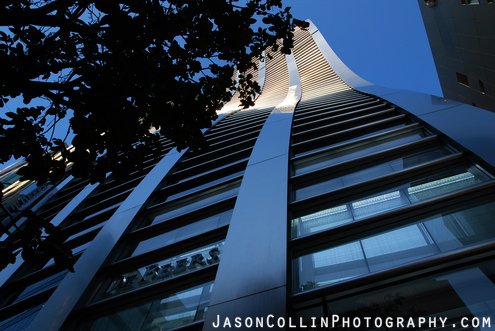 First off, I do not support the buying, selling or acquisition of diamonds, gold or any other kind of nonsense material that had arbitrary value placed on it by human society.  I knew diamonds were bloody even before I saw BLOOD DIAMOND.  I just happened to like the va-va-va-voom curves of this building in Ginza, Tokyo, and it just happens to be owned by De Beers, who I also make no claims on regarding the status of their diamonds (not slandering them).  
I would not have even of known about this building if Aya and I didn't happen to go to Ginza this Christmas Day (because I feel Ginza has the most Christmas feeling of any place in Tokyo for some reason).  So thanks to her I got to take these shots.  See the descriptions in the photos for more.
De BEERS BUILDING IN GINZA TOKYO PHOTO GALLERY: