Time, Sunday, Midnight, Music [poem]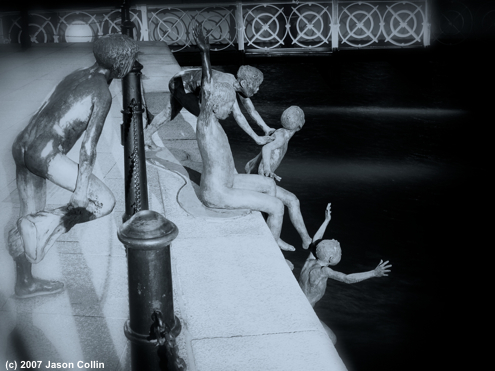 Written at:  Saint Petersburg, Florida, USA

Where exactly:  my desk

Written with:  MacBook (black)

When:  Monday July 27, 2009 @ 12:21pm
Time, Sunday, Midnight Music
Time just does not STOP
Though every day I keep EXPECTING it to
Guess I cannot catch up then.
So many things almost in grasp.
Now fading further to half-dream status.
I still feel their memory, on Sunday nights.
In between blinks I almost see her then too.
So archived now is the time before the damage.
Filed neatly into a decade that is almost two past.
Music finds paths to these archives, involuntarily.
On purpose in doom moments when physical form becomes too taxing.
Forecasts for the future have jurisdiction only in day.
And today is over.
Past midnight is the wild.
Who could ever die in the day?
Surely we all fade after midnight on a predetermined Sunday.
Surely.