Kiki, our newest family member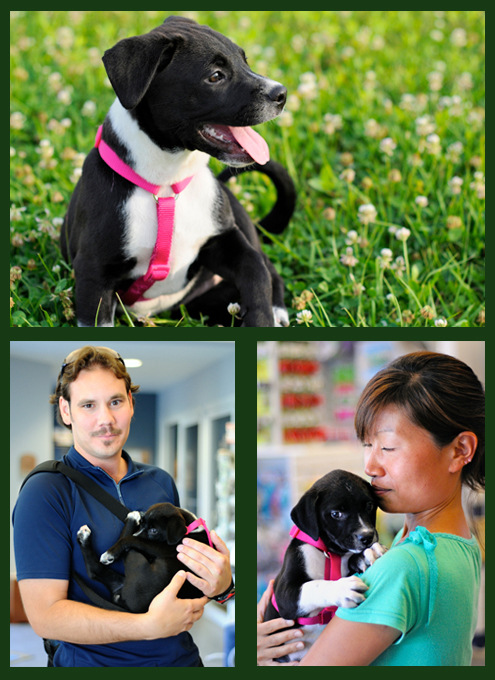 This is a very long overdue introduction . . . on April 24, 2009 we adopted a labrador border collie mix puppy that we named Kiki (after the Miyazaki movie).  She was a rescue from floods in Alabama.  She was just 11 pounds and 2 months old when we adopted her…now at age 10 months she weighs in at 59 pounds!
Things Kiki loves (they are numerous):
running in tall grass
squeezing into tight spaces
looking out the sliding glass door
lying on our bed!
being picked up and carried like a baby by me
wrestling!!!!!
riding in the car
going to the dog park!!!
swimming in the ocean!
carrots
other dogs
other people
being outside in general
eating ice cubes
peanut butter
lying on her back front legs like a praying mantis hind legs wiiiide open
the vet!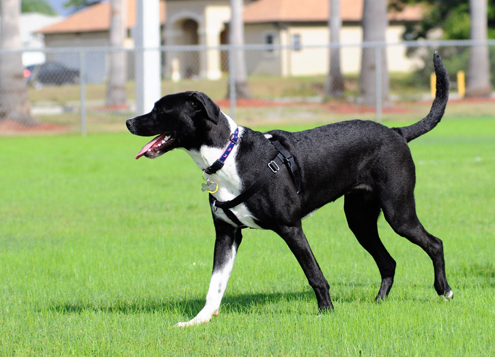 Kiki has dramatically changed our lives.  I had no idea a puppy could be such a handful.  We trained her for hours and hours when she was just a few months old.  Now at age 10 months she can sit on command, wait when in a seated position, sometimes lay down on command, wait to eat her breakfast and dinner until we release her to do so, and is totally house trained.  Surprisingly, house training her was maybe the easiest.
Aya wakes up early with her, usually between 6:30am to 7:30am and feeds her breakfast and takes her on a small morning walk.  I walk her or drive her to the dog park in the evenings or the early afternoon when my schedule permits.  If not, we usually go running on a nearby fenced in soccer field.
Kiki and I have been having near daily wrestling matches since the very first day she moved in with us.  They can be quite intense!  There is video, but you will have to wait until another day to see that.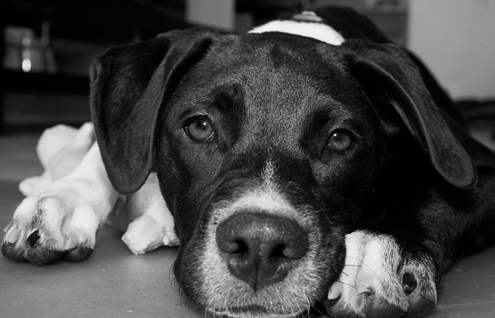 Kiki has been a major subject of my photography this year.  She is a fun challenge to photograph because of both her near constant moving (except when sleepy like above) and her black fur that is hard to photograph with any detail.
So there you have it, our "dogger" Kiki properly introduced as the newest Collin family member!