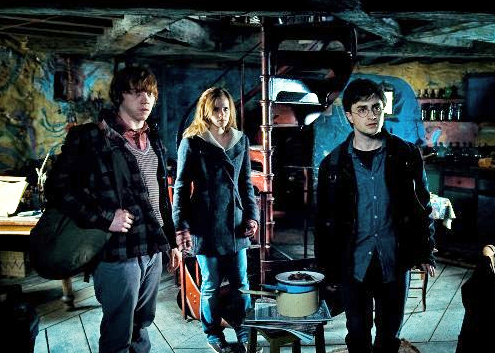 I have already written earlier this week that Harry Potter is the greatest genre series of them all, and I will repeat that again here.  The instant the Warner Brothers logo appeared on the IMAX screen tonight, all my fears were gone and I knew HARRY POTTER AND THE DEATHLY HALLOWS:  PART 1 was going to deliver.  And it did.  If you have not read the books, and even if you have, prepare to get roughed up at the end.  DEATHLY HALLOWS is a powerful, dark and necessary drama.  It is for real.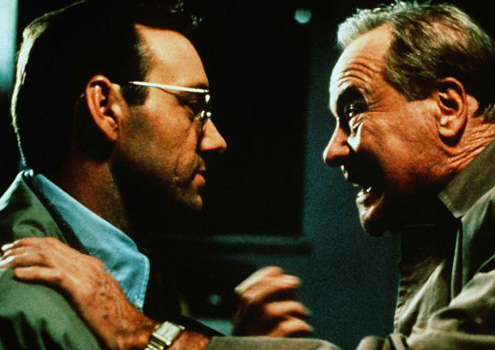 I certainly was not expecting GLENGARRY GLEN ROSS to be a movie about pure malice and vitriol, something that will take watching several episodes of Spongebob Squarepants to cleanse out of my system.  Yet another movie I had long wanted to see, mostly due to the unusual title of the film.  It bounces around the tongue.  What kind of person would have such a name?  Is it even a person's name?  It's not.  I thought it was supposed to be a great movie about politics starring Alec Baldwin and possibly dealing with gerrymandering, hence the title.  I have NO idea why Baldwin gets such top billing as he is only in the movie for 2 minutes and does nothing but erupt malice that is actual hurts your ears and made me wince.  Unless you want to feel like crap, stay away from GLENGARRY.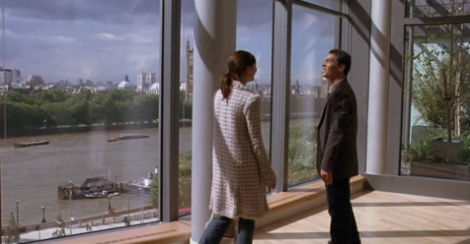 Some parts of MATCH POINT made me a nervous wreck, which means the movie was successful.  If I feel nothing while watching a movie, then it was not worth watching.  So even though most of the feelings MATCH POINT made me feel were not good, I was involved in the story and of course admiring Scarlett Johansson's on screen skills.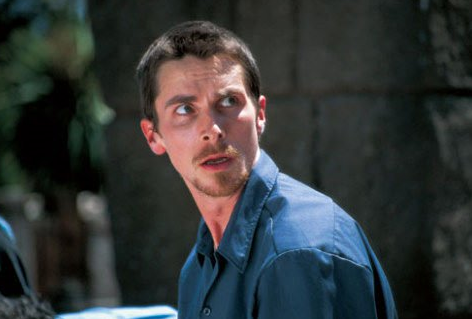 Even though I try VERY hard, I still cannot stop having to suffer through absolutely horrible movies like THE MACHINIST.  I have no wish at all to see movies about people with miserable, low-life lives.  None.  Why movies feature these kinds of characters is beyond me.  It does not happen on TV.  I will also never watch a movie with insomnia as a key plot feature.  Movie makers really, really need to realize that after FIGHT CLUB and MEMENTO there is no need for another, lesser version of either of those movies.  No need at all.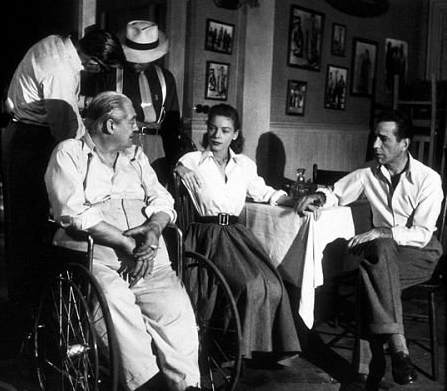 Many of my movie choices are based on fragments of memory stored away waiting for the right time to come out.  In my memory at least, I saw pieces of KEY LARGO long ago and over the years I would think to give it a proper viewing.  Something earlier this week finally convinced me to watch it on this Thursday night, which coincidentally was the first big rainstorm we have had in Florida in many weeks.  Thursday nights are becoming my time to catch up on old movies, obscure movies and serious movies, leaving the traditional Saturday night movie slot for more modern Hollywood-type features.