A BETTER LIFE [2011] movie review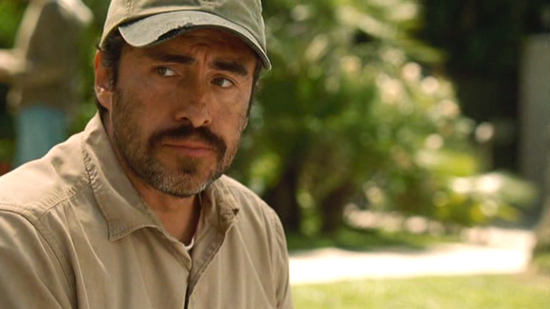 If not for Demian Bichir getting nominated for the Best Actor Oscar, and deservedly so, I may never have watched A BETTER LIFE because up until then I had not even heard of it.  I hope this review helps people find this movie about a father wanting for his son exactly what the title says.  This movie is incredibly sincere and real, and therefore on those accounts alone, one of the ten best movies of 2011.
Carlos is a loyal landscaper for Blasco, but the latter is selling the truck and tools and business to return to Mexico.  He really wants Carlos to buy it from him, though he hesitates to.  Carlos has a 14-year old son teetering on the edge of getting involved with gangs and succumbing to the neighborhood they live in.  The movie tells the story of Carlos trying as hard as he can to save his son from such a fate.
Though the basic themes of the movie can be found in many others, a father trying to reach a troubled son and protect him, there are really no cliches in the telling of this often used storyline in A BETTER LIFE.  What you expect his son to do next is never what you expected.
Carlos works so hard and tries so hard, it is impossible not to root for him and feel empathy when he is seemingly on the cusp of providing that better life for his son, only to see it all possibly go away in an instant.
A BETTER LIFE tells its sincere story without malice, without violence and with a great lead character.