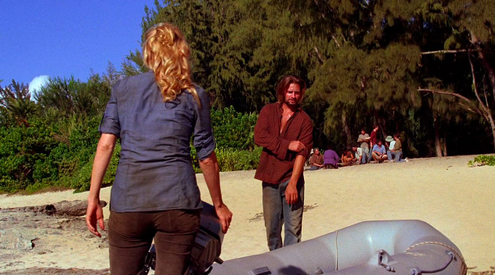 LOST is back, and just in time to continue my Thursday night tradition of watching it on my final night in my Shinjuku apartment.  I could not have received a better send off.  There is no other show like LOST for complete escape.  For one hour, or in the case of this season premiere 2 hours, you are transported into the LOST universe.  No other show looks as good on the small screen.  The colors in LOST are just so much more saturated.  How about the premiere itself?  Not the best ever, but action packed and character's long forgotten making welcome returns.  Read on, but be warned, there will be SPOILERS.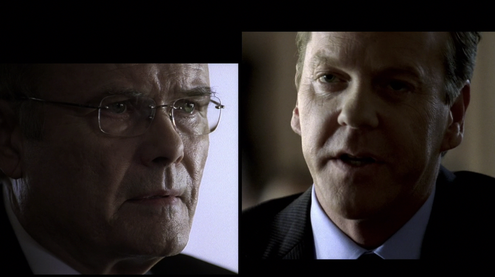 WARNING SPOILERS
Can you ever say anything other than "hell yeah 24 is back" after seeing a season premiere of 24?  And after two years you most definitely have to.  Season 7 of 24 kicked off tonight and I was on board from the very first frame.  Two years of pent up demand + lack of any new shows to emerge on TV this year = feels so good to have Jack Bauer and 24 back on a weekly basis.  Boom baby!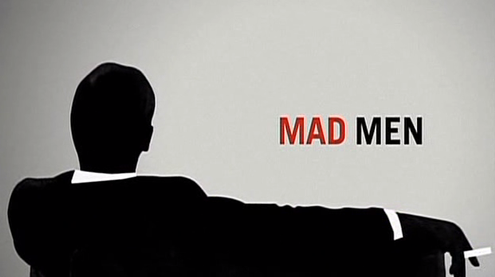 I just had a dream about working for Don Draper last night.  He gave me good advice and liked me.  That cannot be said about many other people working in the early 1960s advertising agency on MAD MEN, the excellent AMC show chronicling the rise of the modern ad business and giving viewers a window into what was socially acceptable behavior back then.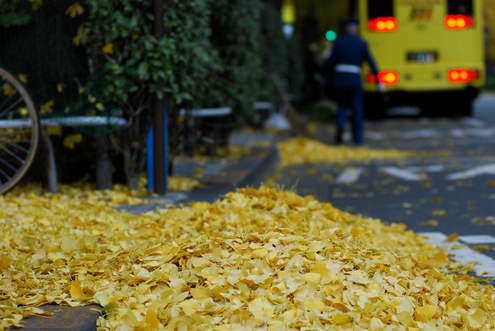 A majority of Shinjuku's ginko trees' leaves have finally turned yellow and begun their annual descent back to the earth, as all things do in time.  I just happened to be walking around with my trusty D80, and had enough time before an unwelcome downpour arrived, to take a few random shots of a rare thing that actually beautifies Shinjuku.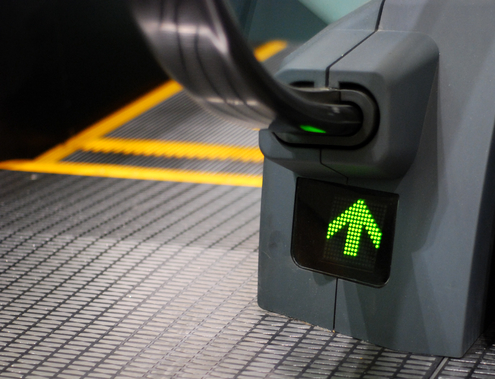 I usually meet up with the boys in some capacity on Sunday evenings, and this one was no exception.  After a meal at the local fave Indian place, The Can, Scott and I went on a semi-reluctant rainy walkabout of the Shinjuku skyscraper district, in particular the Shinjuku Mitsui Building.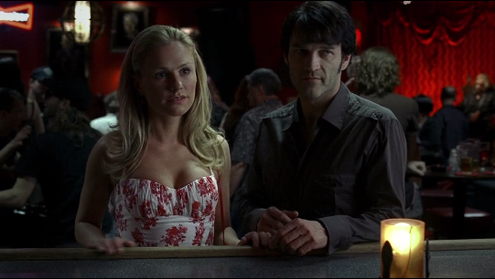 HBO hour-long dramas ruled the 00s with The Wire, The Sopranos, Deadwood, Rome and Six Feet Under.  However, all those shows are long gone and HBO hadn't gotten me back to anything they've come up with since, except for the brilliant, but short Generation Kill.  So now I'm almost fully on-board with their latest hour-long drama, TRUE BLOOD, from the creator of Six Feet Under.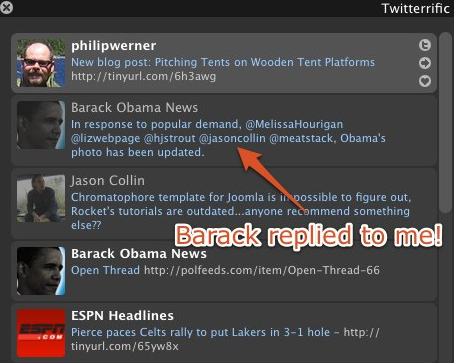 I had been following Barack Obama in Twitter for some time.  One day I noticed he changed his avatar to an angry looking photo.  I thought it didn't look good at all.  I was quite put off by it actually.  So I @ replied to the Twitter saying I think he should change his avatar photo.  
To my great surprise a few days later I see that my advice was heeded!  And that I was not the only person who didn't like the avatar change.  
Of course I doubt Barack himself was following and replying to me, but nevertheless, it's nice to be heard by at least his staff.
RELATED POST:  Barack Obama wants to change–Tokyo curry prices!
About two weeks ago I noticed that a cafe on Shinjuku Southern Terrace had closed up and in the window I saw a sign: KRISPY CREME COMING IN "11 DAYS" I was pretty surprised by this, and kind of stoked. I never lived in an area that had a Krispy Kreme before, only visited, but I had tasted them and had heard people's almost reverence for them. So Saturday I strode by their local on their grand opening day, and as I should have expected, the line was a extremely long and intimidating. … I thought to myself, "only Japanese would line up like that for donuts!" However, I would come to learn that to be a hasty judgment.
So when the opportunity arose this afternoon to give it another shot I thought surely that at 4pm on a Monday afternoon the line could not be nearly as long as in the evening of opening day. I was totally wrong, it was even longer due to the place being featured on various TV shows. In all I waited in line about 32 minutes and actually saved myself another 15 minutes of waiting by choosing to only get the "assorted dozen" pack. I went upstairs expecting all seats to be taken, but the place was fairly empty. … I noticed there were many AC outlets along the countertop inviting one to bring their laptop or other electronic gadget for a nice long stay. The interior was very cozy indeed and a hanging LCD TV showed various Krispy Kreme openings around the U.S…. I soon realized Japanese weren't the only ones lining up for their Krispy Kremes.
…I ate the chocolate covered one with rainbow sprinkles first, and with the very first taste I realized that there were not just ordinary donuts. I could understand while people otherwise deprived of such donuts would find themselves willing to wait in borderline-ludicrous lines. … Compared to the largest donut chain in Tokyo, Mister Donut, there is just no comparison. I always knew Mister Donut was putting out a substandard product, and upon once again consuming a real donut, well, I don't think I will ever slum it and be eating a donut away from my own hometown Krispy Kreme. Upon leaving with my leftover donuts in the huge logo emblazoned box, I offered to sell it to two young j-girls for go-ju-man ($5,000).