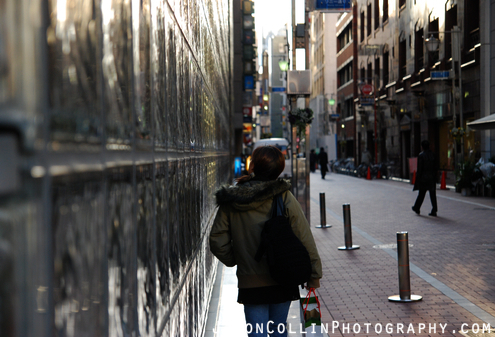 Aya and I spent Christmas afternoon leisurely walking around Ginza, Tokyo because, for some reason, I feel that area of Tokyo has the most Christmas spirit kind of feeling.  Maybe it's just all the shopping done in the city, or how clean and open it is compared to other wards of Tokyo.  Regardless, it was a nice place to spend this Christmas afternoon.  The glass building on the immediate left houses Hermes.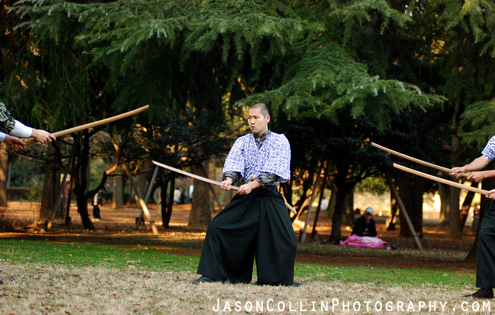 On a balmy December Sunday afternoon in Yoyogi Park, I rolled past a group of kendo practitioners going at it pretty aggressively.  I hoped off my Trek 7.3 FX and pulled out my Nikon D80 with Nikkor AF ED 80-200mm f/2.8 lens.  This presented a good photography challenge, as they were pretty much standing in shade and moving very quickly.  Even when they stood still it was hard to get a shot as I had to switch between AF-C and AF-S, or rather remember to do that!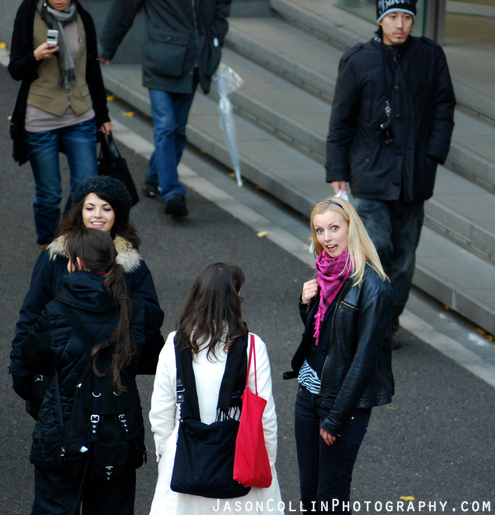 I was walking over my favorite pedestrian bridge in Shinjuku with my D80 and Nikkor 80-200mm out when I saw this group of model-looking western girls, quite a rare site, even in Shinjuku.  I actually think I recognized two of them, or at least the blonde girl, from a few days earlier when I was walking to Shinjuku and passed them.  Naturally I paused and snapped a few shots.  Maybe I was taking shots of them for about a minute, waiting for people to pass by to get a good clear shot.  Now, does the blonde girl's expression say I see you and let me make a nice funny face for you?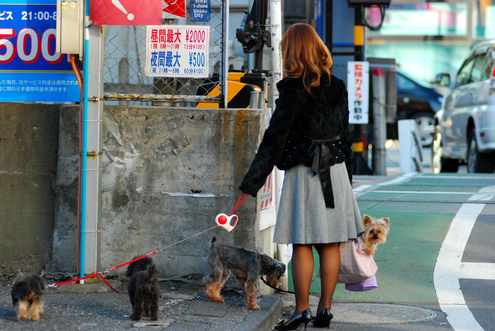 You might not know it from this view, but this woman was forty-something.  And I realize only now I failed in the photo to capture the true number of dogs she was walking & toting, which was FIVE.  Two in bags and three on the leash.  She managed them all pretty well, except for one time when one dog freaked out and barked viciously (as viciously as a 10-pound creature can) at some other much less sexy obasan.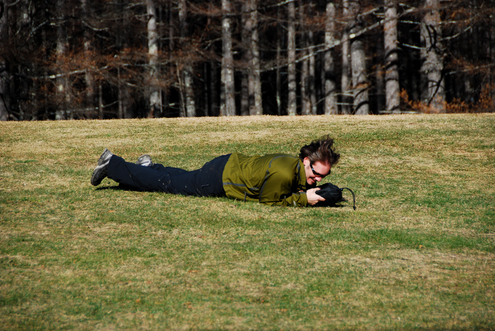 I'd been seeing kids rolling down hills quite a few times lately, for example at this farm in Nagano.  So as soon as I saw this very grassy and rolling hill near Senjogahara Moor in Tochigi Prefecture, Japan, I new at some point I'd be rolling down it.  The hill was a very gentle one, part of a large open green grass area that I rarely see in Japan.  I wanted to run out to it and run around wildly.  So I did.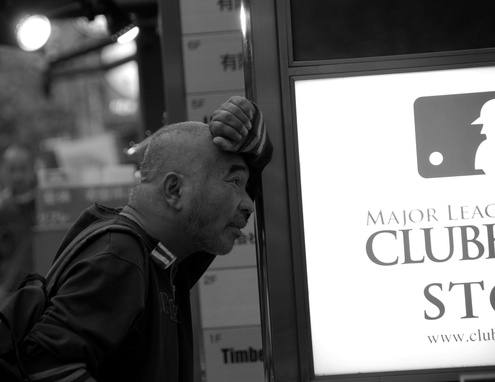 I first saw this Japanese ojisan as I was leaving the Tokyo Vegetarian Festival.  His face had great character and expression.  Before I could take a good shot of him, he started walking quickly in the direction ahead of me, thus I could get a shot of his interesting face like I wanted to.  So I had to walk really face to get not just ahead of him, but ahead of him enough to stealthily take a shot of him.  Luckily for me he paused a long time and leaned against the Major League baseball sign pictured above.  He was happy when I first saw him, but in this photo he seems to be reminiscing perhaps about when he used to play baseball as a kid.  I think this man was homeless, or at least down on his luck.  If I could speak Japanese, I would have asked him what he was thinking about.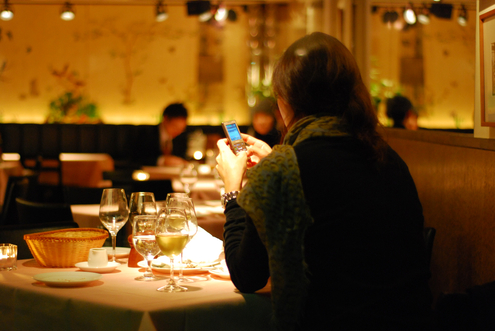 In this photo a Caucasian woman is dining alone rather late on a Sunday night in Tokyo's upscale Omotesando area.  I wonder who she is sending e-mail to on her phone?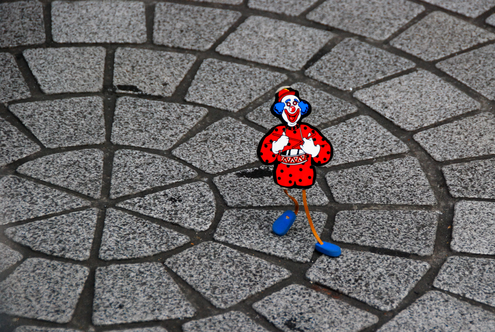 A crowd was gathering in front of the west exit of Shinjuku Station this Friday afternoon.  I already had my Nikon D80 out and ready in case something interesting came up, so I quickly snapped a few shots of a diminutive puppet dancing merrily, no strings attached!