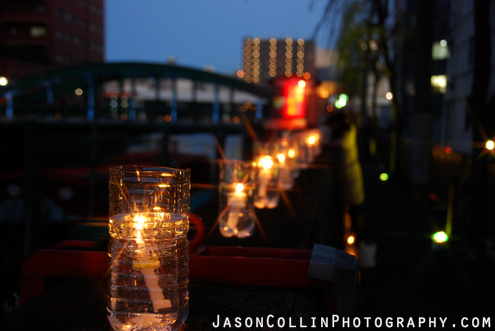 Aya and I happened to be in the Nihonbashi area for a festival, so only by chance did we come across Candle Night at Kandagawa.  This was 700 candles floating in cut off 2-liter plastic bottles all put on display by university students to promote environmental awareness (the irony of using so much plastic is not lost on me).  We passed by while it was still a bit light out and they were setting up.  We were given a flyer and told to be sure and come back after dark.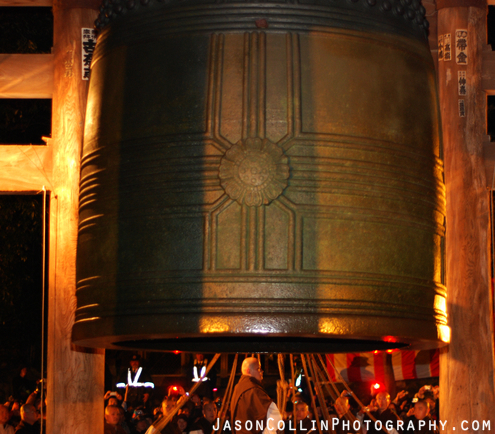 Totally by accident, Aya and I were able to witness one of the most special New Year's Eve traditions in Japan–the ringing in of the new year by 17 monks at Kyoto's Choin-in Temple.  This was one of the most impressive things I've ever seen.  The bell the monks were ringing is the largest in Japan, weighing in at nearly 80 tons and having a diameter of some 2.7 meters.  It's also very old, being cast way back in 1633 C.E.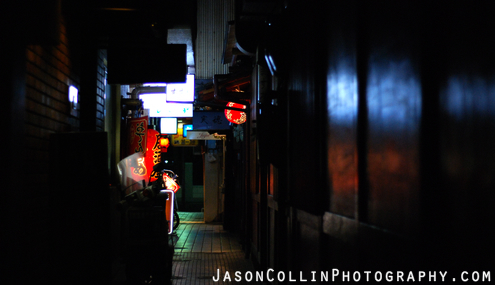 I was excited to explore the small back alleys of Kyoto.  Before going I had no idea of the fame of Pontocho Alley.  Once there though I learned that this street is home to geisha and maiko (see photo) who display their talents in places no mere tourist can simply wander into.  This photo was taken on New Year's Eve, Eve when Pontocho was no doubt much quieter than it normally is.  The view is down one of the very small side alleys leading off of Pontocho proper.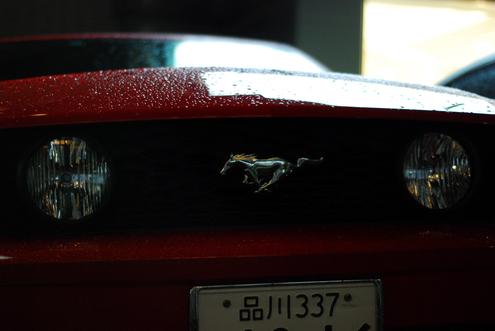 I love Ford Mustangs.  I love them in a unique way that is only possible by American dudes.  My first ever car was a white 1979 Ford Mustang.  The love an American teenager has for his first car is one of the deepest loves in the whole world.  I loved that car.  It was never referred to as a "Ford" or even as a "Mustang."  No, it was always reverentially referred to by myself, and even my friends, as "the Pony."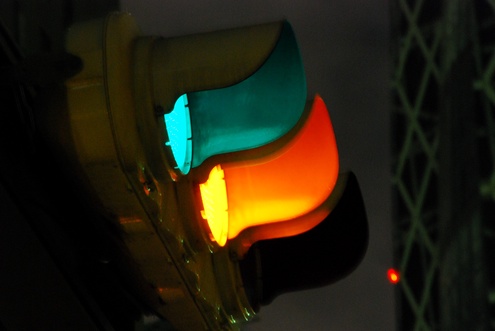 RIDE STATS:
Distance:  2.13 miles  

Time in motion:  13 minutes 39 seconds

Average speed:  9.4 mph

Max speed:  17.4 mph
As you can tell from the stats, this wasn't a hardcore ride, or even a light exercise ride.  Rather it was my first time to try riding with my
Nikon D80
in the handlebar bag.  It worked well as I made the brief ride to the
Shinjuku
skyscraper district to try my hand at handheld night shots of the skyscrapers.