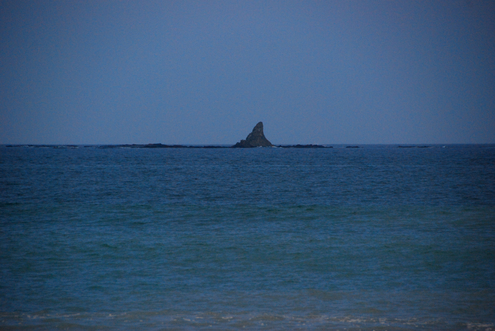 What you see in the above photo is a mysterious rock out in the middle of the Pacific Ocean.  It is the symbol of Chigasaki.  I have no idea how it was formed or what it really is.  Despite skimboarding this place for the past six summers, I never investigated its meaning.  And I do not want to know.  I always imagined it as a great shark's dorsal fin.  The rock is very mysterious, for as you walk further from it, the stone actually appears closer to you.  Such is the scene of my first ever skimboarding in Japan back in June of 2003, and my final session in October 2008.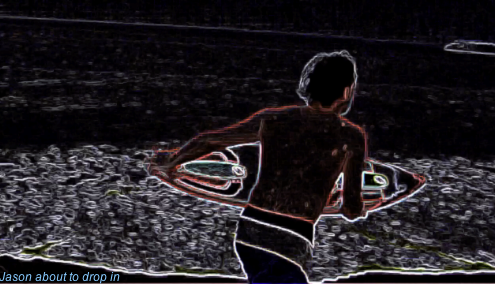 I wanted to return to skimboarding at Chigasaki beach this past Saturday for various reasons.  It is the beach I have skimboarded on the most in Japan, by far, and is actually the 3rd most skimmed beach of any in my 21 years of skimboarding.  The other reason was Aya.  I wanted to propose to her, and I wanted to do it at the most familiar, most special place to me in the Tokyo area.  Even though Chigasaki beach is little more than an ash tray next to the ocean, it is still special to me and it is still capable of producing some magic, and it did not fail me this Saturday evening.
I
t was a very late start to the skimboarding season this year, but I finally made it out to Chigasaki for my first skimming session of 2008.  Usually I start in early to mid-May.  However,
cyclo-camping
became the new rage this spring, thus a late skimboarding season start.

It was Aya's very first time to skimboard!  She is a surfer and snowboarder, so she got the basics down impressively fast.
video after the break [Read more]